I mean, they ARE made by the same person
offtopic, but i just want to say
i beat the final boss of youtube lol

it took me like a year + to get this many notifications
Profile picture, its the image next to the names!
I would share mine but it's way too messy XD
Ho fellow makecoders! I just wanted to say (kinda again…) that I have ressurected! I am back on the servers and here to help buuut mainly i'll be working with my "team" on The currently untitled pizza tower esk game! but enough about me…how are all of you!?
you can set the size anything you like by clicking a lower percentage in the size select thingy and then gong to the text typing place and changing the size on "[198x198, ??%]"
if you didnt understand,
set the image size to %50
← here is an image, change the 50% to whatever you like (like 1000%).
Yep! Just realize this like 2 weeks ago. Thanks though!
When i got back i had like 400 posts to read…



Bro why am I always so late to this? It's been over 3 months

The prophecy is true…
All games do die eventually…
Eh, whatever I'll still play it!
You won't believe how much I wished I got a notifacation-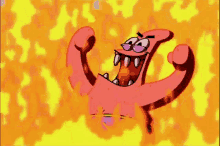 I got that like months ago

But thats really awesome!