Hello everybody
6 years ago I got a Gamebuino via kickstarter.
here was the starting point for me to extend my programming knowledge which i have collected at the 3d printer.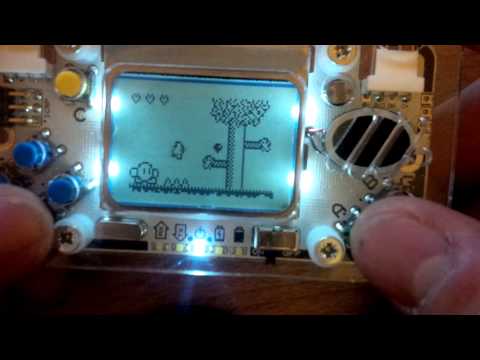 Unfortunately the project failed due to time constraints and the performance and resolution of the gamebuino was not quite sufficient.
7 weeks ago i stumbled over makercode while googling and i immediately started to revive the project which i had been working on for 6 years.
A kittenbot was also ordered to test it on the hardware.
I would like to introduce the project now as an early alpha as I am at a point where the questions pile up. I hope you can support me in the further course of the project.
The project gives a small remake of the original Furry.
Furry is a little jump and run from Fallen Angel Industries which I played till I dropped in my childhood.
***LATEST VERSION SEE DOWN ! ***